Best Email Service Provider in India - Business Mail Hosting We Offer Best Business Email Hosting Services in Mumbai, Best Email Service for small business in India.
Best Email hosting Service
Secure business email services Calendar, address book, tasks, and a customizable dashboard. Share contacts, appointments and to do lists in Group
– Easy to use
– Everything in one place
– File storage and cloud collaboration
– Secure mail and files
– Available everywhere
5GB at just ₹42/month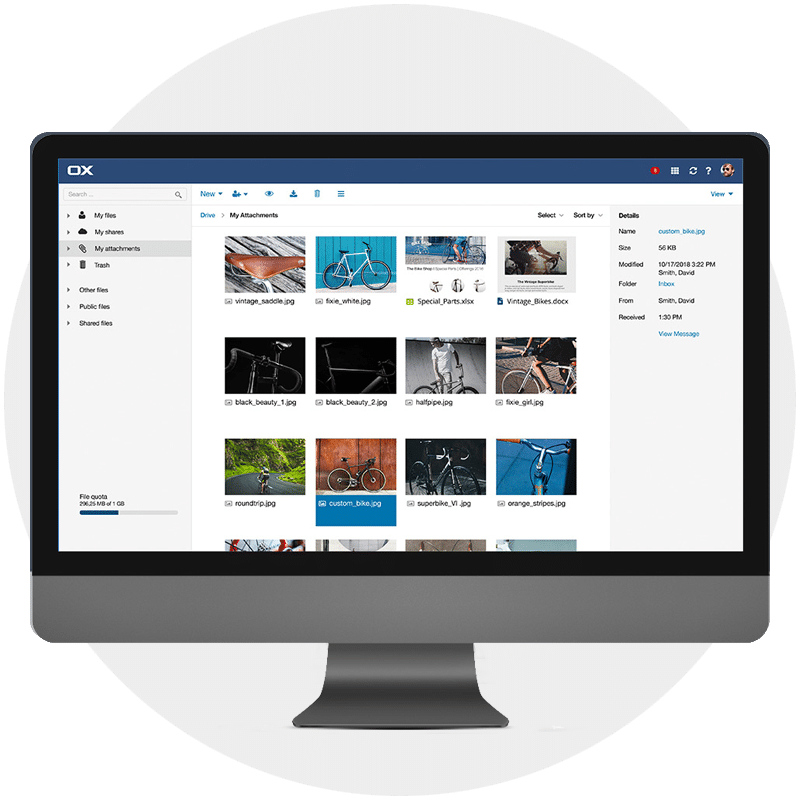 Our Business Email Hosting Service Give a New Look to Your Business

Business Email Hosting Service Storage
Lowest price email service provider in India. Now get 5GB File Storage space in our all new business email hosting offering that is built around NetApp's, a powerfully shared storage device with a 99.999% uptime. Secure mail and personal management, Available at an office or on the travel.

Email Hosting Features
You can connect email hosting service with webmail and default app available on Symbian, iPhone, Android or Windows. Give them the privilege to access their collaborative business mailbox. Let's start your business email communication with low price Email Hosting plans.
With our Webmail system, you can get your messages and manage your email from any device with an internet connection.
Award-winning SpamGuard Plus automatically keeps spam out of your inbox scans and cleans all incoming messages to help protect your business data.
You can choose what you want before and after the '@' sign so by using an existing domain or by
registering a domain
. You could setup customized addresses.
Service You Can Trust we provide 24/7 phone, chat, and ticket support to quickly and efficiently resolve any queries that you may have.
FAQ - YOUR QUESTIONS? WE GOT ANSWERS!
WHAT IS EMAIL HOSTING
E-mail hosting means service in which a hosting provider rents out email servers for its users. It's a service that runs email servers. There are many free and paid options available for email hosting services.
WHY DO I NEED EMAIL HOSTINGS
If you have a personal or business website which having an email of your own domain name makes you professional and it is a constant reminder to the customer of your website address and help in building credibility and trust.
WHAT IS BUSINESS EMAIL HOSTING
Having a business email service is a great way to establish a brand identity. Business or corporate email hosting consist the company name in it like info@domain.com. This email address acts as on behalf of the company and helps to advertise your brand name.
WHAT IS DOMAIN EMAIL HOSTING
The word domain name means a name or identity of a website. Domain mail hosting means having an email name with your own domain name. ex: sales@domain.com.
WHERE TO BUY EMAIL HOST SERVICES
Setup your business email name with Globaliweb's professional hosting services plan which is best for business and for an individual also. Give your business a professional makeover with email@yourbrandname.com.
HOW MUCH DOES EMAIL HOSTING SERVICE COST
In Globaliweb we offer two types of e-mail hosting services. Business e-mail hosting and G-suite hosting. We have cheap email hosting package from Rs.42/user/month for business hosting that includes webmail access and 5Gb storage per user and Gsuite hosting is from RS.99/user/month for with webmail access and 15 GB storage.
HOW EMAIL HOSTING WORKS
When an email gets sent the message is routed between servers through a simple mail transfer protocol and this protocol will check the address to understand where to transfer the mail and with the help of IP address, it will be delivered to the desired recipient.
HOW TO CHANGE EMAIL HOSTING PROVIDER
To change the email hosting service provider you have to first find out your new email service provider. Then you have to contact them and they will help you in changing your e-mail hosting services.
HOW TO MIGRATE EMAIL HOSTING
There are many migration methods and it depends upon the case to case. The best suitable method is to download the emails from server in outlook and synchronisation to the new server.
HOW TO SETUP EMAIL HOST WITH GOOGLE
To setup your business email with Gmail you need to buy Gsuite license. Further, you have to point google DNS and MX records in your domain.
WHICH EMAIL HOSTING IS BEST
Having your own domain name business email Id for your business is the more professional instead of using the free emails service of Gmail, Yahoo or any other free email. The maximum users of business email hosting in India are using open exchange email hosting.
Our professional business email hosting service is suitable for small business. You can use your custom domain mail account with popular e-mail clients. Easy to setup and configure with Microsoft Outlook, Mozilla Thunderbird, Mail bird, Opera Mail, etc. Each user will get dedicated 5 GB storage space for a single account. Our cloud base Email server has en build spam protection from junk mail. Spam filters make our mail address clean from spamming.