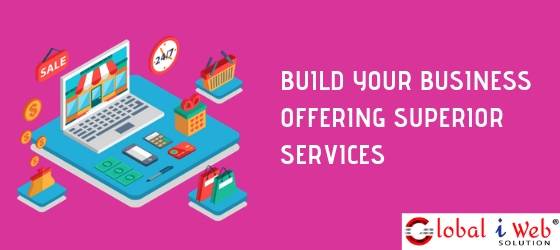 Build Your Business Offering Superior Services
Perhaps some of the companies have grown so big they think the public has no choice but to do business with them. Whatever the reasons may be, poor customer service is bad for Build your business.
WHAT'S THE PROBLEM IN SERVICES?
Why does there seems to be so many companies that don't have a clue when it comes to serving their customers? Why is it that large businesses such as airlines, hotels, car rental companies etc. make the customers jump through hoops just to use their services?
The point is, when we spend our money to purchase a product or service, we all feel that our business should be appreciated. In most cases, when we receive poor customer service, we simply take our business elsewhere.
BUILD YOUR BUSINESS GIVE YOUR CUSTOMERS THE SERVICE THEY DESERVE
The small business entrepreneur must do every thing possible to gain an advantage that will help obtain loyal customers.
Offering your customers "RED CARPET" service will help to ensure a lasting, profitable relationship with your customers. Offering excellent customer service could mean the difference between success and failure for your business.
This process should begin when a potential customer makes an inquiry about your product or service. When a potential customer wants more information about your business, you should see that this information is in their hands as quickly as possible.
Your sales message should look professional and be truthful. Don't make the mistake of assuming that your potential customer is some kind of idiot by making outrageous, unrealistic claims about what your product, service or program will do for them. Give your customers all of the information they need, so they'll know exactly what they'll receive if they purchase your product or join your program. Make sure that you deliver on every promise you make to your customers.
FORMING A LASTING RELATIONSHIP ONCE YOU MAKE THE FIRST SALE
If you are a small mail order dealer doing business out of your home, you should understand that when a person sends you money through the mail, they are giving you a vote of confidence. You should show your appreciation for their business by providing them with prompt, efficient service. Always make it a point to give them more than they expected to receive.
Establish a line of communications with your customers. Make sure that you provide them a way to contact you by phone, email or fax. Keep in contact with your customers by surprising them with an inexpensive free gift such as a wallet sized calendar with your business name on it. Or include a special offer. Make your customers feel special. Let them know that you value their business.